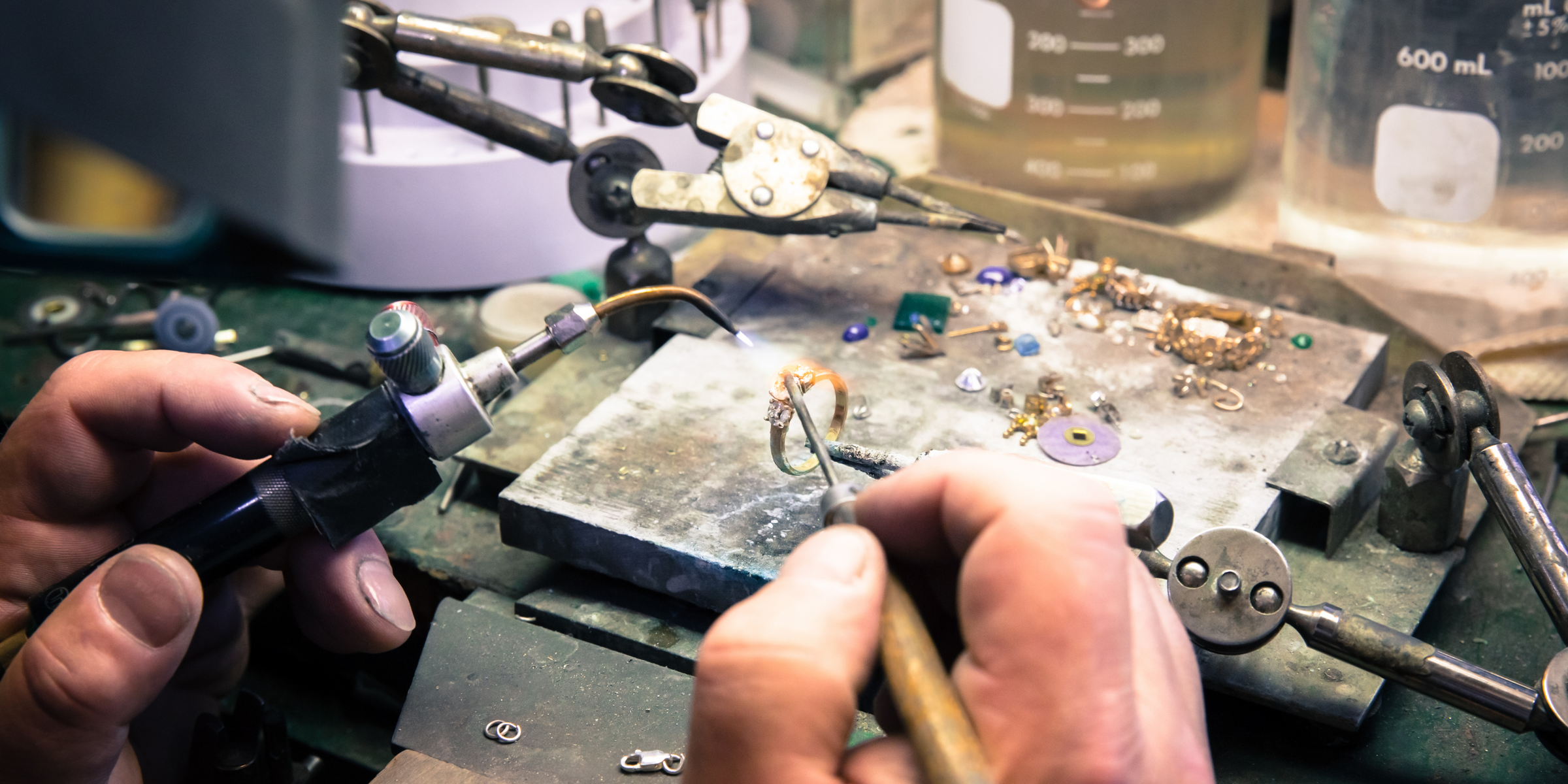 Bringing Your Jewelry Back to Life!
A Team of Dedicated Experts
We understand the sentimental value that jewelry holds. That's why we are dedicated to providing top-notch repair services for all of your precious pieces. From simple chain repairs to intricate stone settings, we have the expertise and experience to restore your jewelry to its former glory. Our skilled craftsmen use only the finest materials, tools and techniques to ensure your jewelry is repaired to the highest quality.
Most Requested Services
We offer a wide range of jewelry repair services to meet all your needs. Here are some of our most requested services that we provide. Looking for a specialized service? Please contact us to discuss!
Clean & Checks
Regular cleaning and checking of jewelry is important to maintain its appearance and prevent damage or loss of precious gemstones. This can help to catch potential issues early and prevent more costly repairs in the future, as well as extend the lifespan of the jewelry.
Ring Resizing
Ring sizing is the process of altering the size of a ring to fit the wearer's finger comfortably and securely. This process involves adding or removing metal from the band, and can be done using specialized tools and techniques.
Clasp & Chain Repair
Jewelry clasp and chain repair are common maintenance tasks that involve repairing or replacing damaged clasps or chains. This process may involve reattaching broken links, replacing worn-out clasps, or adjusting the length of the chain to better suit the wearer's needs.
Pearl Restringing
Re-stringing a pearl necklace is the process of replacing the old, worn string with a new one to restore its strength and appearance. This process may also involve inspecting and cleaning the pearls, as well as re-knotting them to ensure that they remain evenly spaced and secure.
Tightening & Tip Repair
Tightening an engagement ring involves adjusting the prongs or other settings that hold the center gemstone in place to ensure that it is secure. Tip repair involves restoring or replacing the tips of the prongs or other settings that may have become worn or damaged over time.
Ring Soldering
Engagement ring soldering is the process of joining two or more rings together using heat and a metal alloy. This technique is often used to secure a wedding band to an engagement ring to prevent them from spinning separately on the finger.
Rhodium Plating
Rhodium plating is a popular technique used to enhance the appearance and durability of jewelry. This process involves applying a thin layer of rhodium, a rare and precious metal, to the surface of the jewelry.
Polishing & Recutting Gemstones
Polishing gemstones is a process of creating a smooth, shiny surface on a stone, often using a series of increasingly fine abrasives. Cutting gemstones involves shaping a rough stone into a desired shape, such as a faceted gemstone, using specialized tools and techniques.
Jewelry Refurbishment
Refurbishing jewelry is the process of restoring an old or worn piece of jewelry to its original condition or giving it a new, updated look. This may involve replacing missing stones, repairing damage, or modifying the design to suit the owner's preferences.
Expert Craftsmanship: Free Estimates on All Service Repairs
At Continental Diamond, we pride ourselves on going above and beyond by offering complimentary estimates on all jewelry service repairs. With our commitment to transparency and customer satisfaction, we ensure that every client receives a detailed and accurate assessment of the work required, providing them with peace of mind and confidence in our expertise.
Have A Question for Our Service Technicians?
Fill out this form and someone from our team will get back to you within one business day.