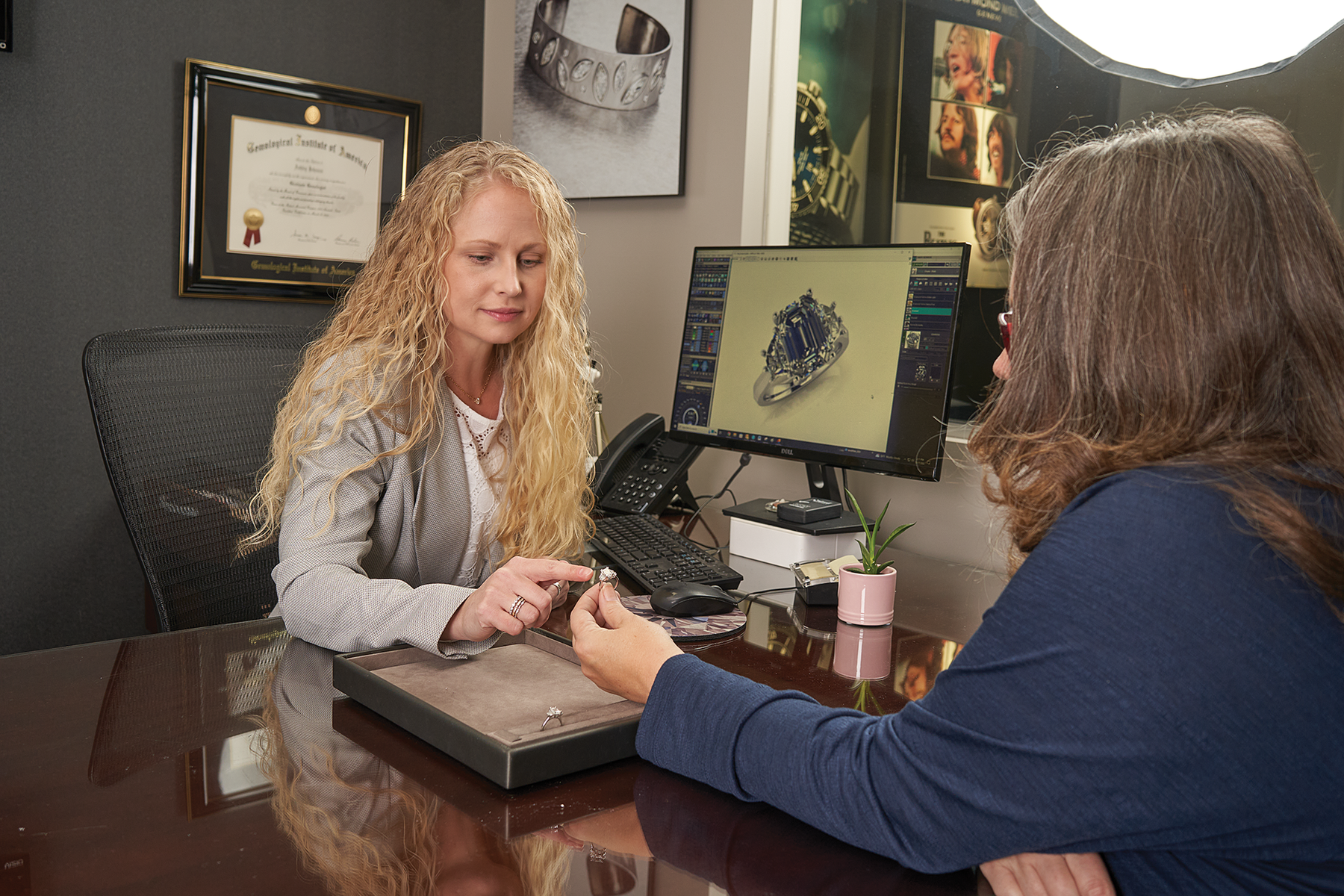 Your Vision.
Our Craftsmanship.
Transforming Dreams Into Dazzling Realities
If you're searching for a one-of-a-kind piece that perfectly captures your unique style and personality, you've come to the right place. Our expert artisans are passionate about creating exquisite custom jewelry that tells your story and celebrates the moments that matter most to you. Whether it's an engagement ring that symbolizes eternal love, a necklace that signifies a cherished memory, or earrings that showcase your individuality, our dedicated team is here to bring your vision to life.
Custom Design
Do you have a design idea you've been searching for but haven't found? Our design experts will listen carefully to your ideas, then match your vision by working with the finest artists, goldsmiths, and setters to create your perfect piece.
LEARN MORE
Repurpose & Reset
Whether you want to repurpose grandma's diamond ring into a necklace or upgrade your diamond ring for your 25th Anniversary, Continental Diamond can assist with ideas, artistry and excellent craftsmanship!
LEARN MORE
our custom designer
Ashley J.
Custom Design | G.I.A. Graduate Gemologist