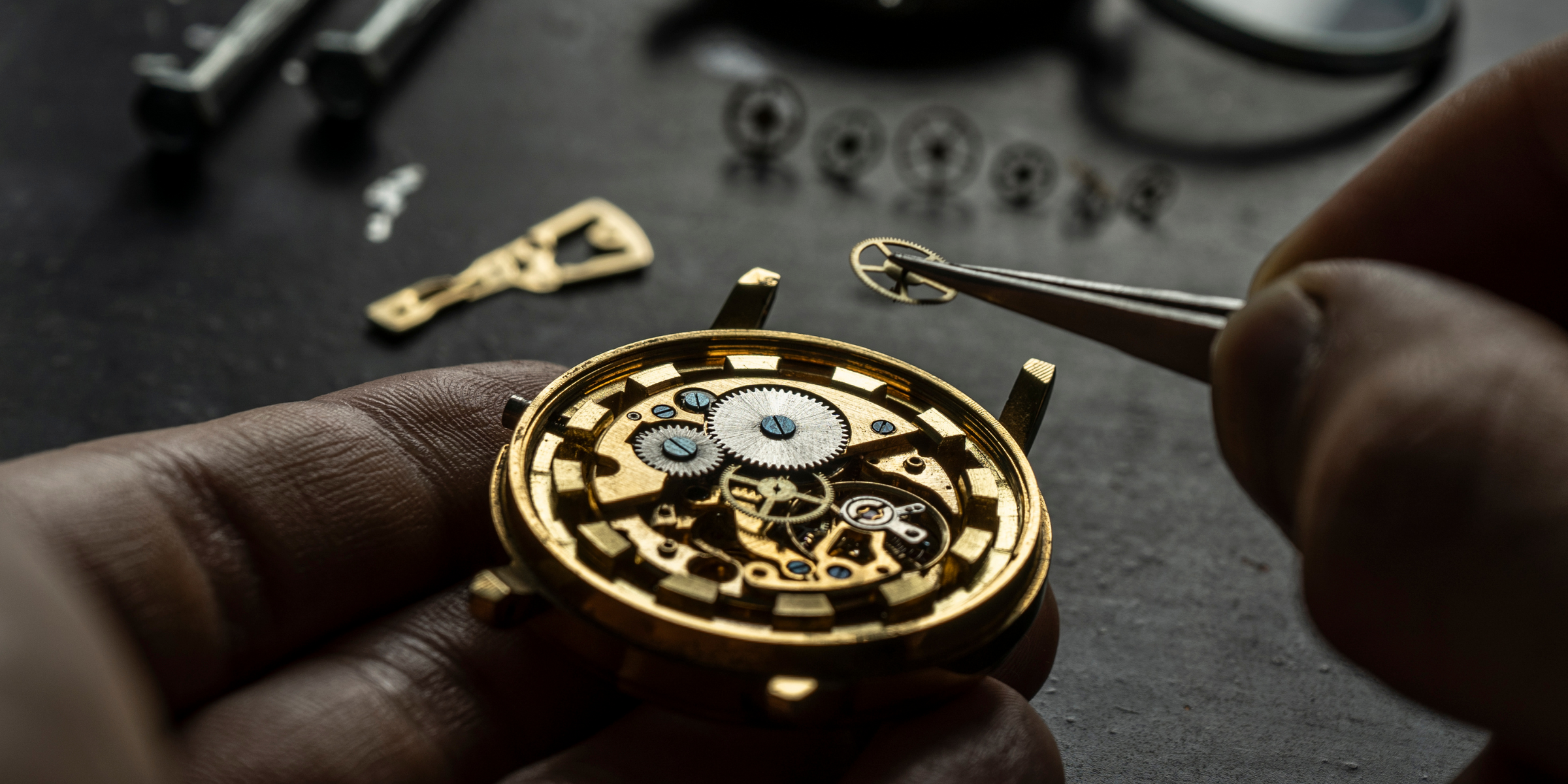 TIMEPIECE SERVICE & REPAIR
Stay on Time with Our Expert Watch Repair Services
Our Trusted Team for Timepiece Service & Repairs
Our expert timepiece repair service is dedicated to restoring your timepiece to perfect working order. With a team of experienced and highly skilled technicians, we are equipped to handle a wide range of timepiece repair needs, from battery replacements and strap adjustments to complex mechanical repairs. We use only the highest quality parts and state-of-the-art tools to ensure that your timepiece is repaired to the highest possible standard.
Our commitment to excellence and attention to detail means that you can trust us to take the utmost care of your precious timepiece. Whether you have a vintage watch or a modern timepiece, we have the expertise to provide the best possible repair service.
Quality Timepiece Service & Repair
There are a variety of watch repair services available. While we perform many repair services, the most common include battery replacement, mechanical service and band replacement.
Battery Replacement
We can replace watch batteries in our expert watch repair service center using high-quality batteries and specialized tools to ensure a precise and safe installation.
Mechanical Service
Our expert mechanical watch repair service is designed to restore the intricate movement of your timepiece, including cleaning, lubrication, and adjustment of all its components. We adhere to strict standards to ensure the best possible outcome for your mechanical watch.
Band Replacement
Getting a new watch band can be a simple and cost-effective way to refresh the look of your watch and ensure a comfortable fit. We have a large in-stock selection, or can have one special ordered to fit your timepiece.
Expert Craftsmanship: Free Estimates* on All Service Repairs
At Continental Diamond, we pride ourselves on going above and beyond by offering complimentary estimates* on all service repairs. With our commitment to transparency and customer satisfaction, we ensure that every client receives a detailed and accurate assessment of the work required, providing them with peace of mind and confidence in our expertise.
*A shipping cost may be charged if sent to brand for estimate.
Have A Question for Our Watch Technicians?
Fill out this form and someone from our team will get back to you within one business day.