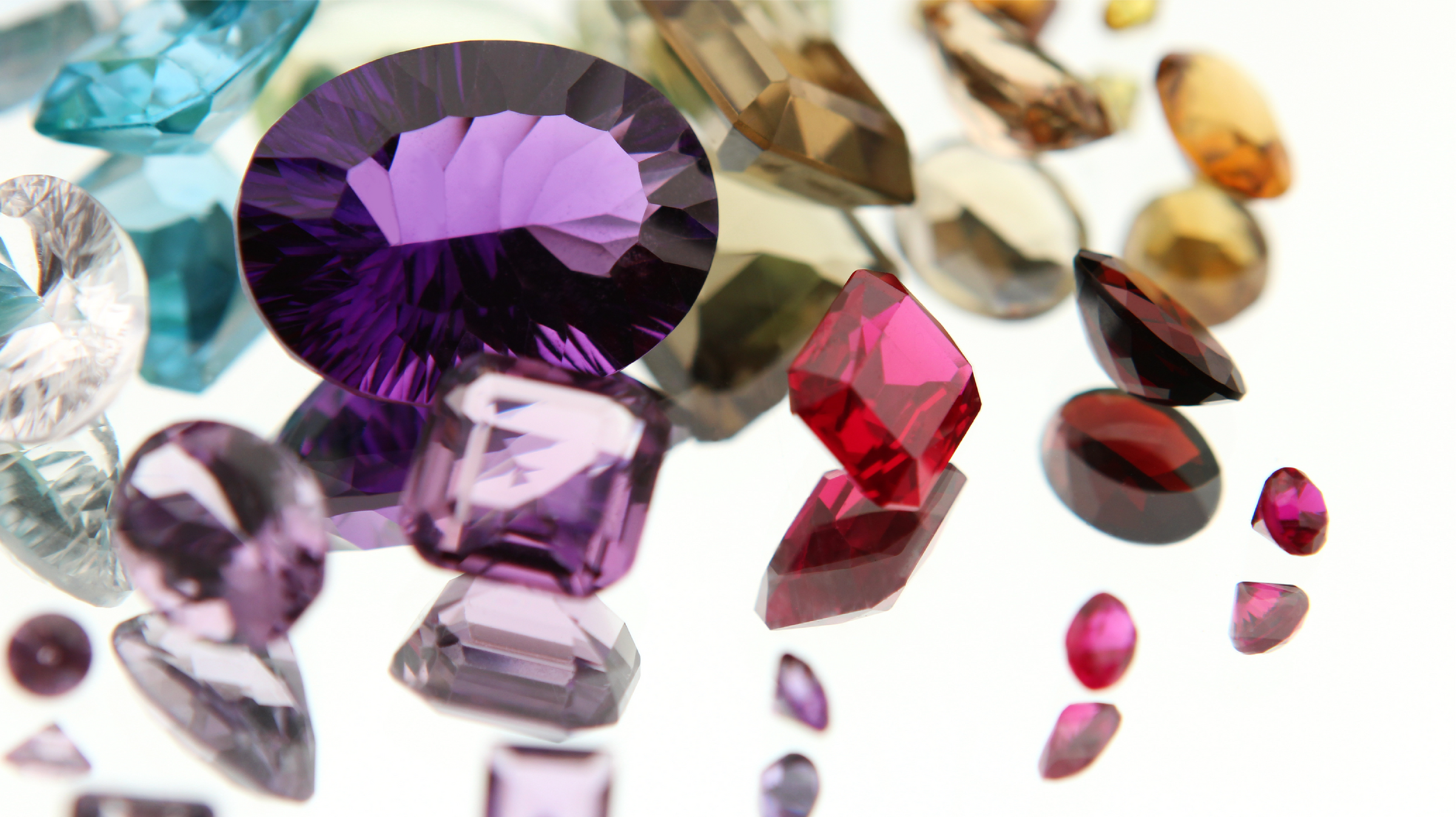 Discover the radiant beauty of gemstones
Precious Gemstones
Precious stones are highly valued and rare minerals that are prized for their beauty, durability, and rarity.
Diamond
APRIL BIRTHSTONE
Diamond is the hardest gem on earth. And that is why it's primarily selected as the center for engagement rings. Besides its amazing sparkle and fire, the diamond endures more than any other gemstone with its strength and density.
Ruby
JULY BIRTHSTONE
Rubies are a precious gemstone known for their striking red color and exceptional hardness.
BROWSE RUBY JEWELRY
Blue Sapphire
SEPTEMBER BIRTHSTONE
Sapphires are valued for their stunning blue hues—although they can come in other colors such as pink, yellow, and green.
BROWSE BLUE SAPPHIRE JEWELRY
Emerald
MAY BIRTHSTONE
Emeralds are known for their vibrant green color and their long history and value in ancient myths and legends.
BROWSE EMERALD JEWELRY
Aquamarine
MARCH BIRTHSTONE
Aquamarines are prized for their beautiful blue-green color and its association with calming and soothing energies.
BROWSE AQUAMARINE JEWELRY
Citrine
NOVEMBER BIRTHSTONE
Citrines are a yellow or orange-colored quartz crystal known for their association with positive energy, abundance, and success.
BROWSE CITRINE JEWELRY
Amethyst
FEBRUARY BIRTHSTONE
Amethysts are a variety of quartz crystal that range in color from pale lavender to deep purple, and are commonly associated with spiritual awareness, intuition, and peace.
BROWSE AMETHYST JEWELRY
Pearl
JUNE BIRTHSTONE
Pearls are a unique gemstone formed inside oysters and other mollusks, prized for their lustrous beauty and their representation of purity and innocence.
BROWSE PEARL JEWELRY
Garnet
JANUARY BIRTHSTONE
Garnets are a group of minerals prized for their wide range of colors, including deep red, vibrant green, and sparkling orange, as well as their perceived properties of vitality and protection.
BROWSE GARNET JEWELRY
Opal
OCTOBER BIRTHSTONE
Opals are a mesmerizing gemstone known for their iridescent play of color, ranging from fiery reds and oranges to soothing blues and greens, and their association with creativity and emotional healing.
BROWSE OPAL JEWELRY
Peridot
AUGUST BIRTHSTONE
Peridots are a vivid green gemstone associated with the sun, prosperity, and happiness, and were often worn by ancient Egyptians for protection.
BROWSE PERIDOT JEWELRY
Turquoise
DECEMBER BIRTHSTONE
Turquoises are a blue-green mineral prized for their beauty and cultural significance in various civilizations throughout history, with beliefs ranging from protection and healing to symbolizing wealth and status.
BROWSE TURQUOISE JEWELRY
Tsavorite
Tsavorite is a green garnet found in Tanzania's Tsavo forests and is often mistaken for an Emerald. Known for its durability and brilliance, Tsavorite is associated with growth and earth healing.
BROWSE TSAVORITE JEWELRY
Tanzanite
DECEMBER BIRTHSTONE
Tanzanites are a unique blue-violet gemstone found exclusively in Tanzania, and are prized for their striking color and association with spiritual awakening and transformation.
BROWSE TANZANITE JEWELRY
Tourmaline
OCTOBER BIRTHSTONE
Tourmalines are a versatile gemstone available in a wide variety of colors, and are often associated with healing, balancing energy, and promoting creativity and self-expression.
BROWSE TOURMALINE JEWELRY
Topaz
NOVEMBER/DECEMBER BIRTHSTONE
Topazs are a mineral available in a wide range of colors including yellow, blue, and pink, and are believed to enhance creativity, attract wealth and success, and protect against negative energies.
BROWSE TOPAZ JEWELRY
IGS Gemstone Encyclopedia
There are over 200 different types of gemstones. Visit the IGS Gemstone Encyclopedia for more information.
Meet Our Gemologists
A gemologist is an expert in the study, identification, and appraisal of gemstones.
Meet a few of our gemologists:
Ashley
Custom Designer | G.I.A. Graduate Gemologist
Hannah
Custom Manufacturing | G.I.A. Graduate Gemologist
David
Repair Specialist | G.I.A. Graduate Gemologist
Deborah
Repair Specialist | G.I.A. Graduate Gemologist
Wink
Sales Associate | G.I.A. Graduate Gemologist
Seeing is Believing
Whether you are looking for a specific gemstone, gemstone jewelry or looking to create something custom, please do not hesitate to contact us for assistance or to schedule a viewing.